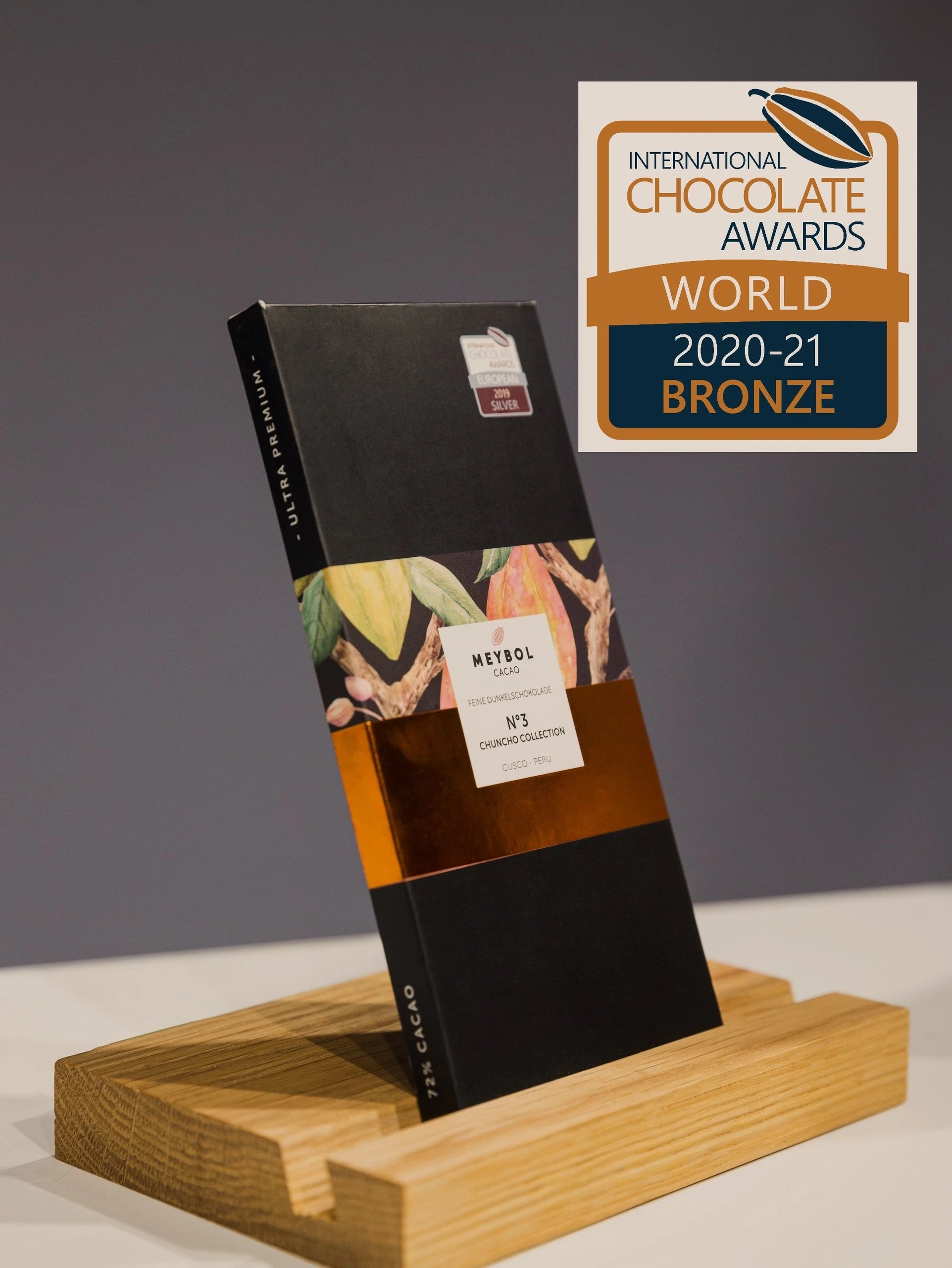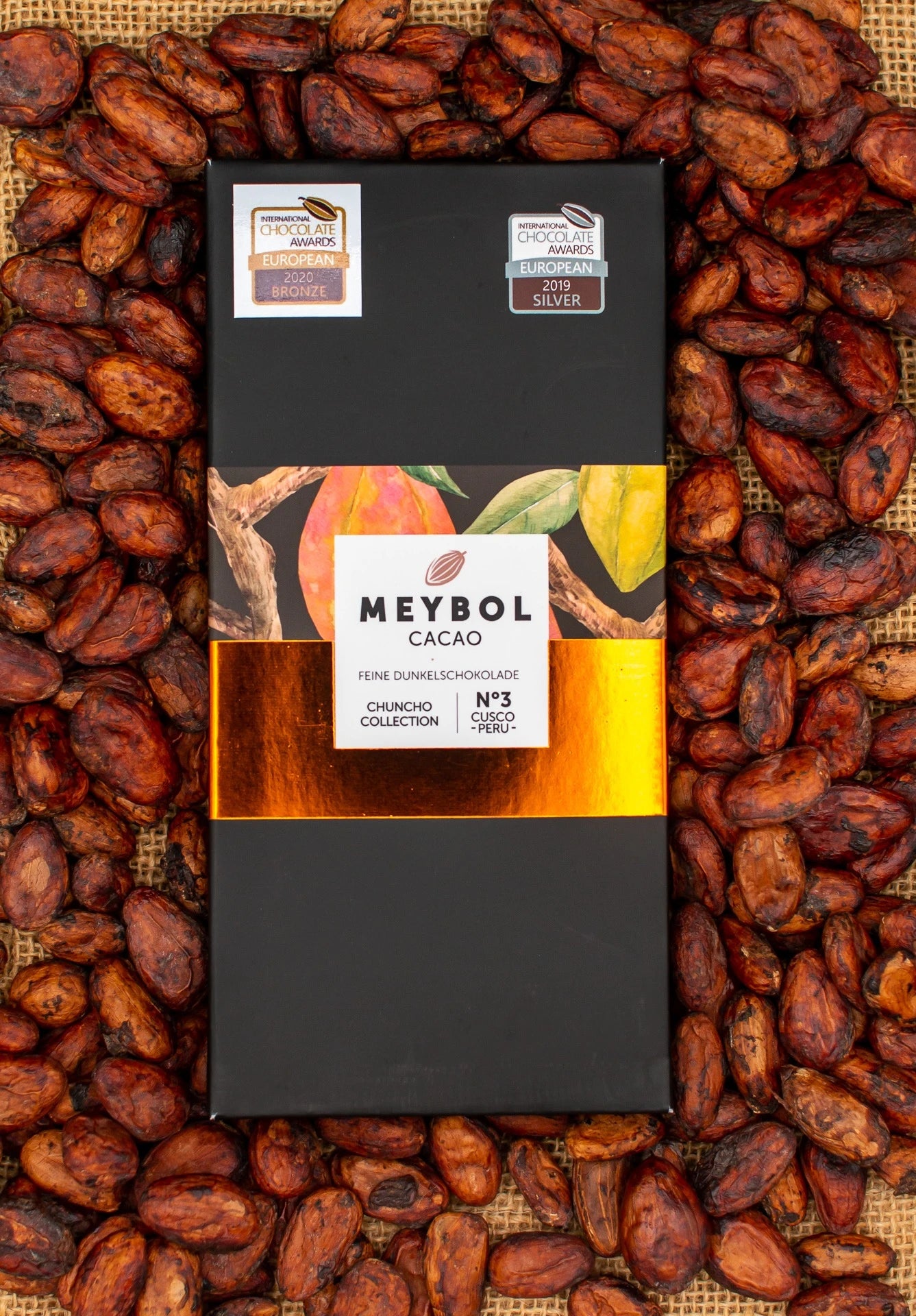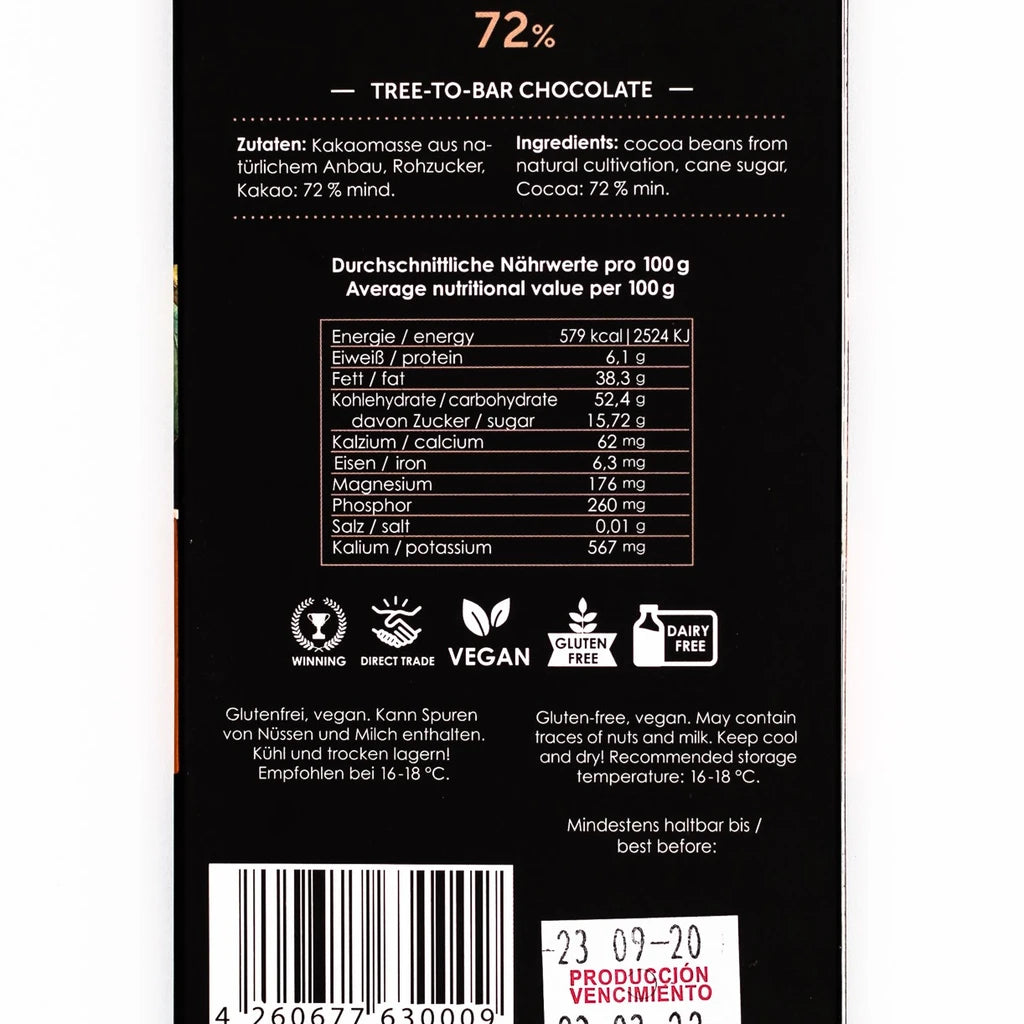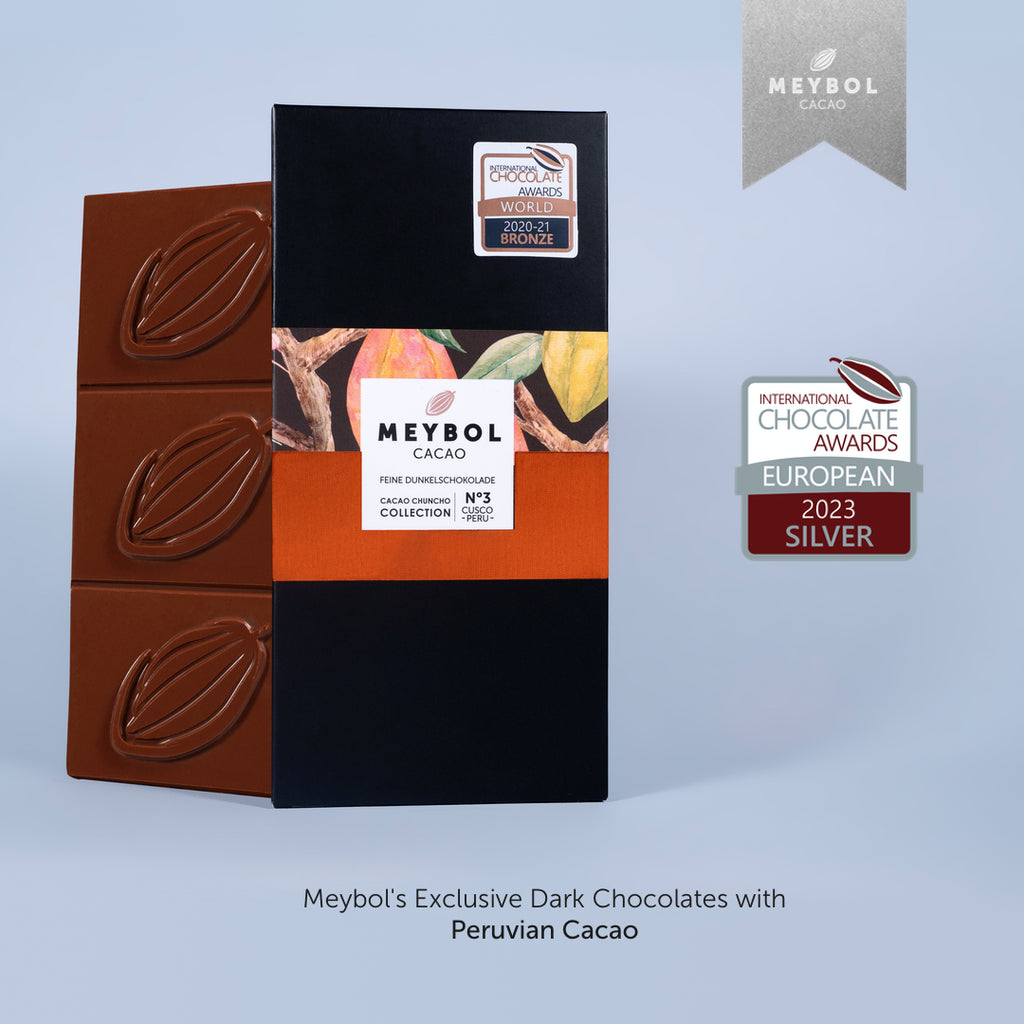 Maybo Cacao
Meybol Cacao - Chuncho Collection №3 - 72%
Vegan Dark Chocolate
Sale price
$16.20 USD
Regular price
$18.00
One of the best European dark chocolate 2023 - International Chocolate Awards Winner 2023 - Silver
Discover the rich diversity of Chuncho cocoa with our exclusive Genotype Collections. Each of these unique sets represents distinct Chuncho cocoa genotypes and consists of approximately 50 carefully selected trees. These precious collections are in danger of vanishing, making it all the more important to safeguard their one-of-a-kind qualities.
Meybol Cacao meticulously curates specific selections from these trees to ensure the preservation of their exceptional characteristics. 
We ship the best luxury craft chocolate from around the world to Canada, USA and worldwide. 
Shipping costs for orders outside of Canada and the USA vary depending on the destination. The shipping costs for international orders are displayed on the checkout page.
We currently ship to the following countries: Singapore, the United Kingdom.
Please note that customs/duties fees are not included in the price of shipping and are the sole responsibility of the customer upon delivery if applicable.
Hello Chocolate cannot make any delivery date guarantees for international orders. 
Don't see your country? Contact us here and we will do our best to help you.