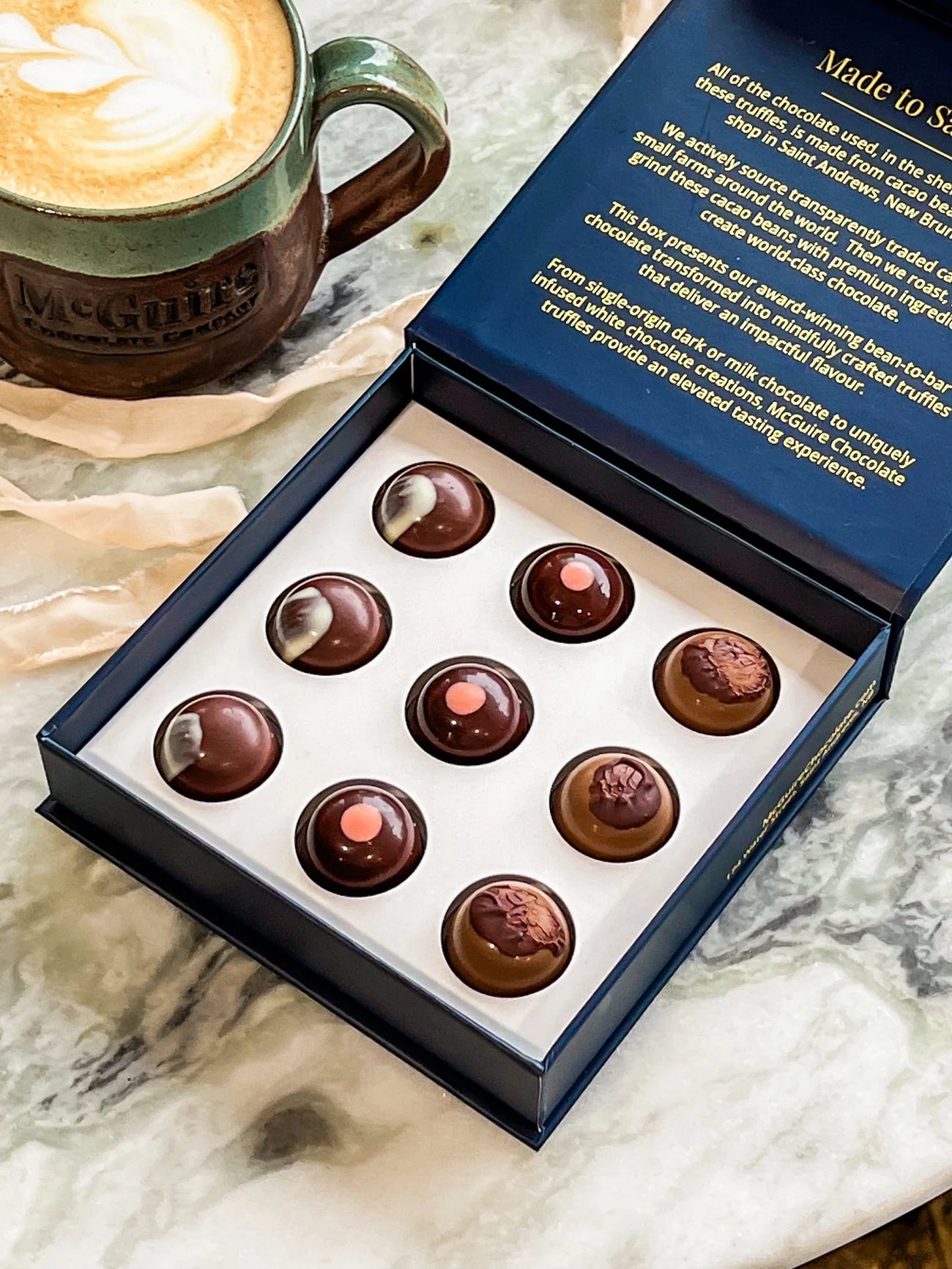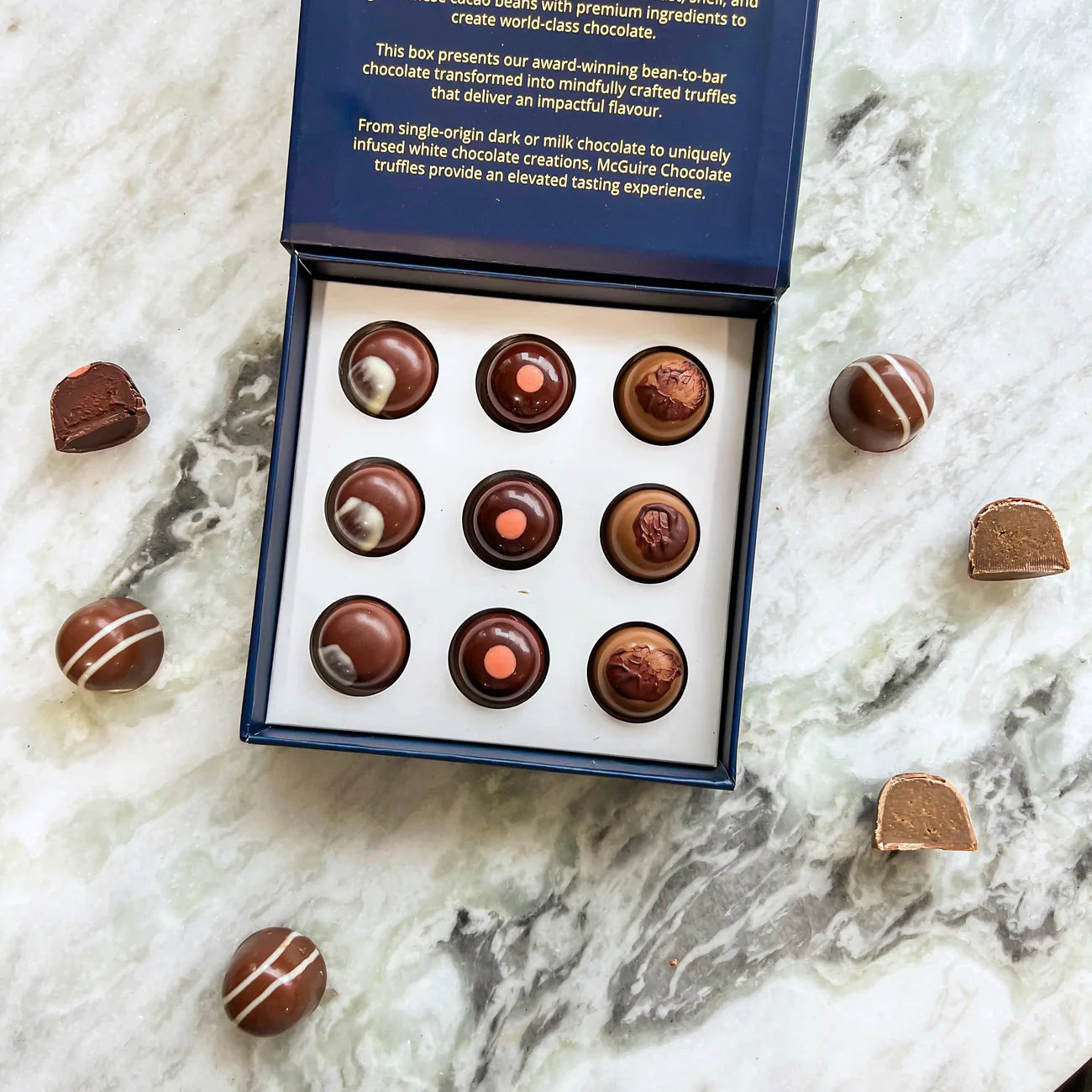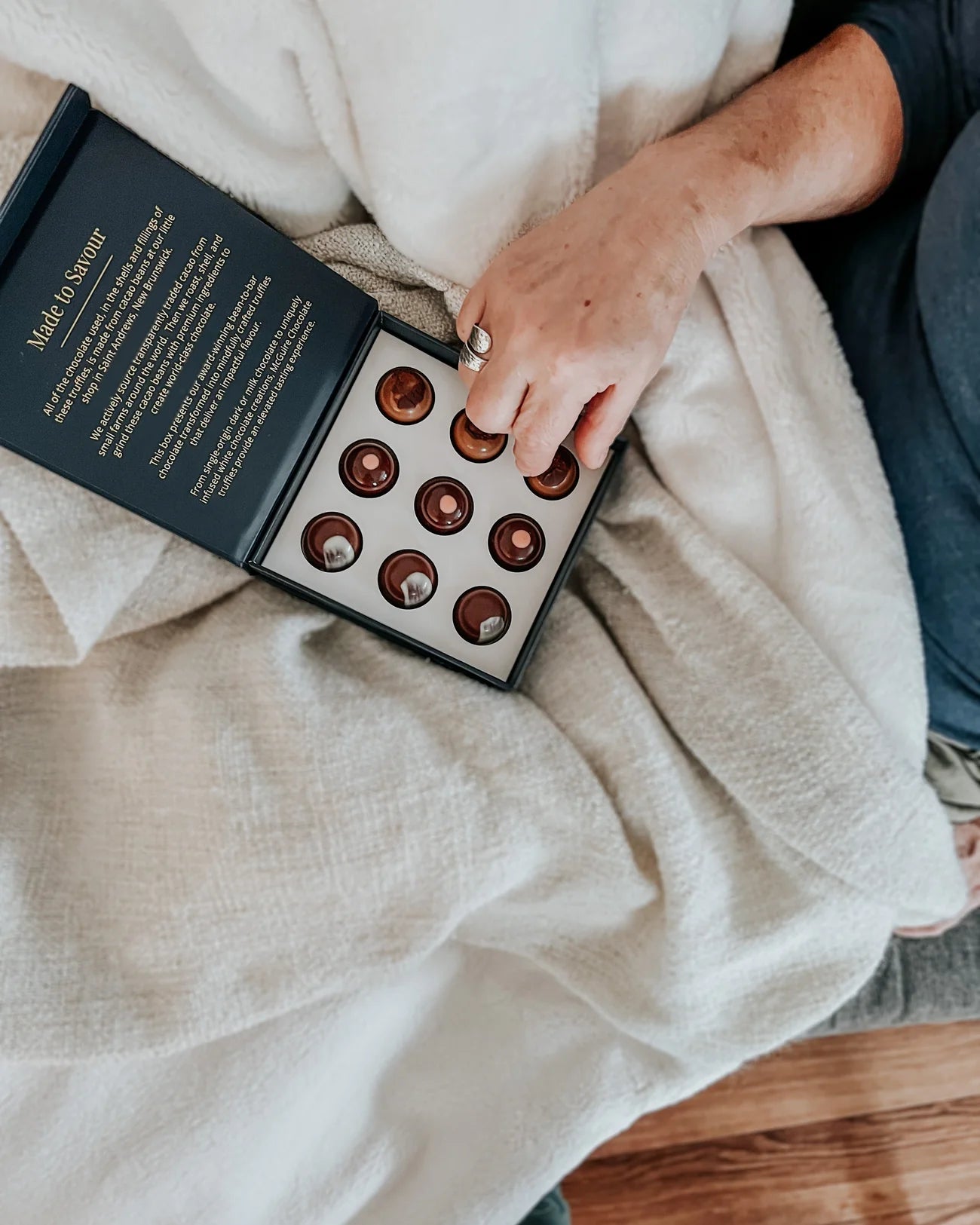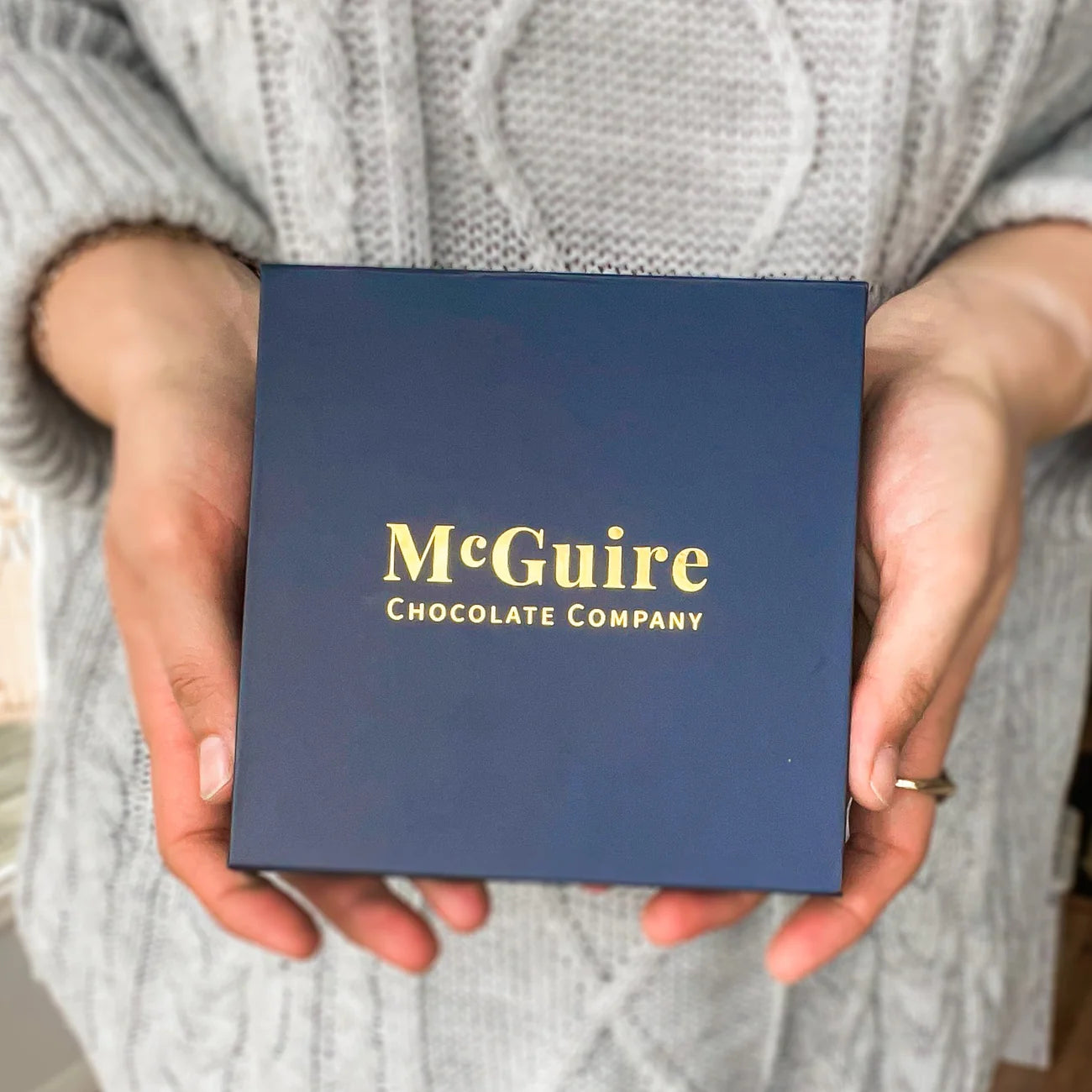 McGuire Chocolate
McGuire Chocolate - Truffles Salted Caramel, Single-origin & Latte
Fine Chocolate Truffles
Sale price
$36.00 USD
Regular price
$40.00
Each box of Canadian chocolate treasures by McGuire Chocolate comprises three rows of meticulously handcrafted bonbons. The truffle selection is as follows:
Milk Chocolate Salted Caramel
Indulge in the decadence of a single-origin milk chocolate shell enveloping a caramel ganache crafted from the same luxurious milk chocolate.
Single Origin Dark Chocolate: Rotating Origin
Discover the rich, nuanced flavors of single-origin dark chocolate, both in the shell and filling of this truffle. Our signature origins include:
Bejofo, Madagascar: Delight in a velvety and lively profile with hints of fresh jam, derived from the sumptuous dark chocolate.
Kokoa Kamili, Tanzania: Experience a sweet, citrusy note of orange cradled within a comforting cocoa embrace.
Cafe Latte
Our award-winning Latte Bar embraces a ganache infused with single-origin coffee, roasted in small batches by Epoch Chemistry of Moncton. Enjoy the ultimate coffee lover's delight in these meticulously crafted bonbons."
We ship the best luxury craft chocolate from around the world to Canada, USA and worldwide. 
Shipping costs for orders outside of Canada and the USA vary depending on the destination. The shipping costs for international orders are displayed on the checkout page.
We currently ship to the following countries: Singapore, the United Kingdom.
Please note that customs/duties fees are not included in the price of shipping and are the sole responsibility of the customer upon delivery if applicable.
Hello Chocolate cannot make any delivery date guarantees for international orders. 
Don't see your country? Contact us here and we will do our best to help you.