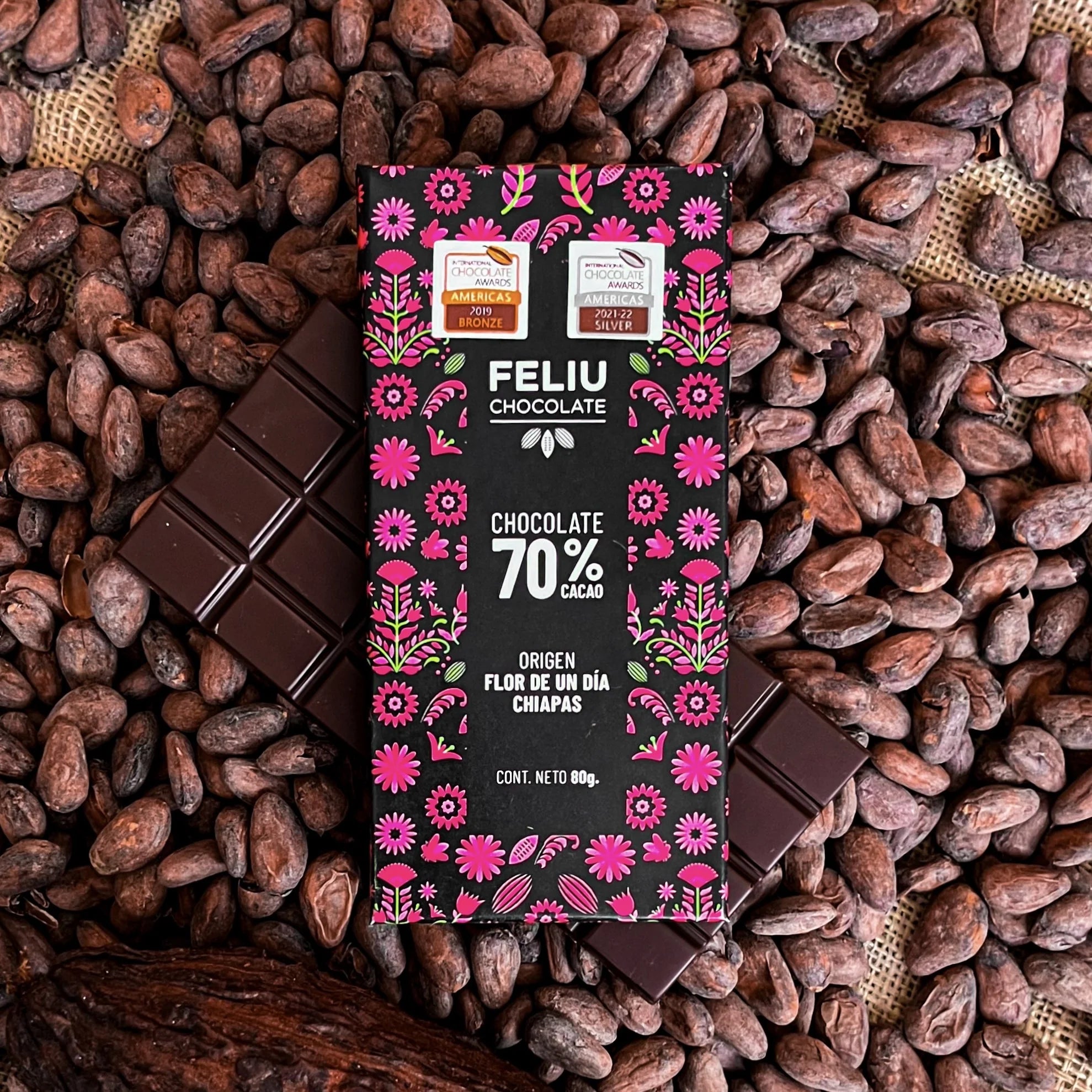 Feliu Chocolate
Feliu Chocolate - Flor De Un Dia 70%
Vegan Dark Chocolate
Sale price
$8.00 USD
Regular price
World's Best Micro-batch Dark Chocolate - International Chocolate Awards Americas Competition Winner 2023 - Silver
Situated in the southern Chiapas region, nestled in the foothills of the Mexican Sierra Madre, lies the village of Flor de un día. The chocolate produced here is a harmonious blend of indigenous cocoa varieties, boasting a flavor profile that evokes memories of ripe mango and exotic tropical fruits. A generous and extended fermentation process ensures that the bitterness remains subtle and only emerges towards the very end of the tasting experience.


We ship the best luxury craft chocolate from around the world to Canada, USA and worldwide. 
Shipping costs for orders outside of Canada and the USA vary depending on the destination. The shipping costs for international orders are displayed on the checkout page.
We currently ship to the following countries: Singapore, the United Kingdom.
Please note that customs/duties fees are not included in the price of shipping and are the sole responsibility of the customer upon delivery if applicable.
Hello Chocolate cannot make any delivery date guarantees for international orders. 
Don't see your country? Contact us here and we will do our best to help you.