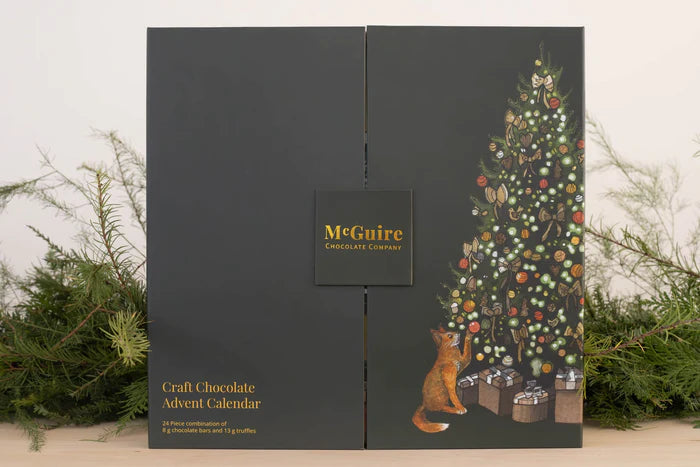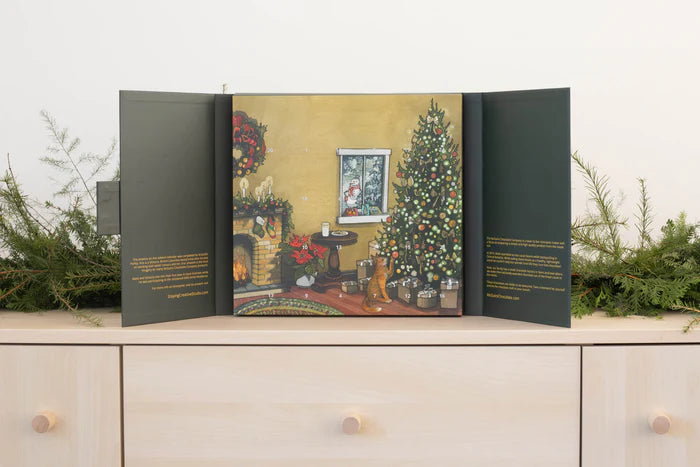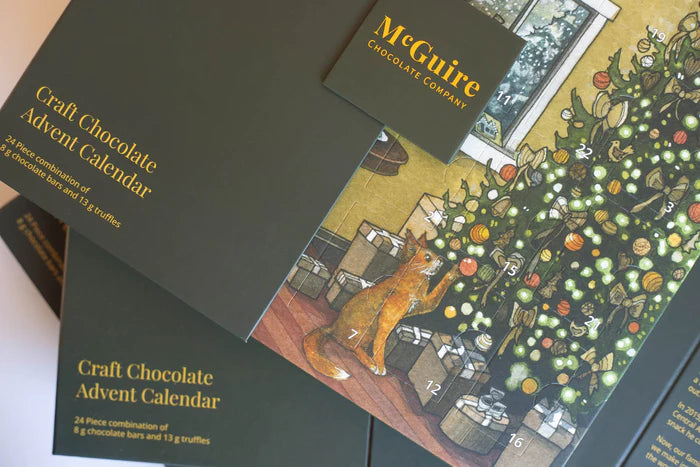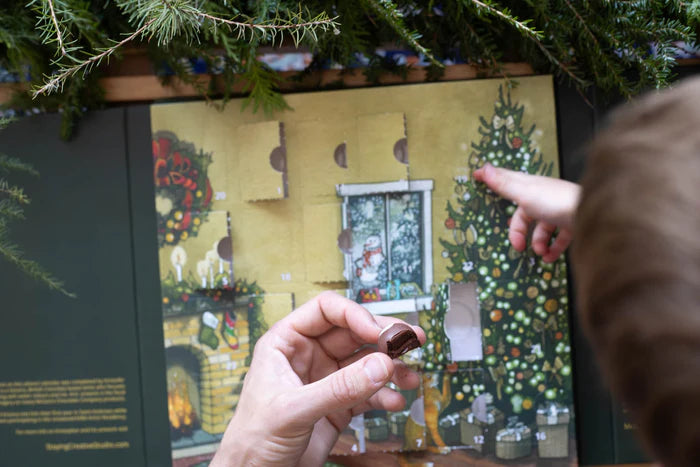 Christmas Advent Calendar
McGuire Chocolate - Craft Chocolate Christmas Advent Calendar
Regular price
$132.00 USD
Sale price
$132.00 USD
Regular price
Rating: 5.0 out of 5 stars
This advent calendar commemorates a year of artistic development in the realm of small-batch, bean-to-bar chocolate crafted by the McGuire Chocolate Company.
As Christmas approaches, you'll be treated to 24 distinct chocolate bars or truffles. Each day brings its own unique and exceptional delight.
Every morsel of chocolate featured in this calendar is crafted from cacao beans at McGuire's charming shop in Saint Andrews, New Brunswick, Canada.
We are dedicated to sourcing chocolate from small boutique chocolate makers across the globe in a transparent and ethical manner. These chocolates are meticulously crafted and combined with premium ingredients to fashion exquisite world-class chocolate and truffles.
We ship the best luxury craft chocolate from around the world to Canada, USA and worldwide. 
Shipping costs for orders outside of Canada and the USA vary depending on the destination. The shipping costs for international orders are displayed on the checkout page.
We currently ship to the following countries: Singapore, the United Kingdom.
Please note that customs/duties fees are not included in the price of shipping and are the sole responsibility of the customer upon delivery if applicable.
Hello Chocolate cannot make any delivery date guarantees for international orders. 
Don't see your country? Contact us here and we will do our best to help you. 
This gift is a great example of the sustainability and reusability of its' packaging. Chocolates are wrapped in Japanese-style linen fabric that later can be used as home decor or an accessory (bandana wristband, anyone?)
Amazing!
I get to sample all the various chocolates which are each beautifully wrapped on a different design… great way to decide which ones I love.